pRack transcritical series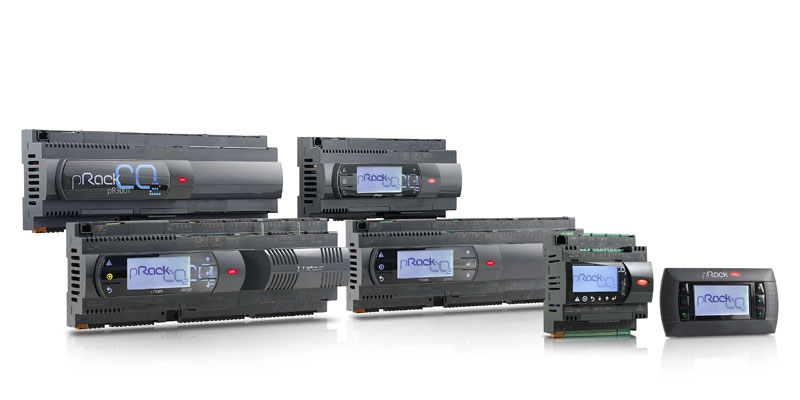 General characteristics

pRack is the complete CAREL offer for managing the centralized CO2 refrigerating units.





It is the ideal solution to the multiple market requests regarding:




• high number of inputs and outputs for control needs;




• innovative management algorithms for power saving;




• compatible with the main market standard adjustment devices;




• wide possibility of integration/monitoring





The know-how on the natural refrigerating applications of Carel allowed designing a new control system of the PRACK series, adding to the stability of a product designed for the management of refrigerating units, the innovation of the most recent dynamics of dioxide refrigeration.





The new Transcritical pRack platform, ideal for CO2 booster systems, is able to manage directly and at the same time with a single control system, the main components of a CO2-based refrigerating unit:




- Medium Temperature compressors




- Low Temperature compressors




- gas cooler




- intercooler




- high pressure valve




- flash gas valve

Plus

EEVS: Electronic Expansion Valve synchronization

Direct management of 2 stepper electronic expansion valves that optimize the machine performance increasing the interaction between the refrigerating unit and the up valves and the plant safety thanks to the ultracap technology.